A summer tradition in Victoria since 1984! 
Iconic Barb's Fish & Chips is floating in Victoria BC's Inner Harbour at the vibrant Fisherman's Wharf and has been serving up delicious fresh seafood for over 39 years.
Families flock to enjoy locally caught BC Halibut with a crunchy crust served up alongside golden fries, crisp coleslaw and tangy house-made tartar sauce. Generations have fallen in love with these world-famous Fish & Chips but Barb's friendly team also dishes up towering house-made burgers, legendary seafood chowder plus local Fanny Bay oysters, clams and Salt Spring mussels all soaked in butter. 
Visitors and locals soak up the seaside activity while they enjoy meal on the dock alongside fishermen, sailboats, houseboats, seaplanes and seals playing in the harbour. Barb's features open-air picnic tables and a handy pickup window if you'd like to enjoy takeout at one of the nearby parks.
Celebrating 39 years of World Famous Fish & Chips!
"Your meal will be perfect EVERY TIMEif not, we'll make it right!"#EatAtBarbs
All of Barb's packaging is fully compostable. We care about the environment! #NoPlasticStraws
@ Fisherman's Wharf
We're only 24 minutes walk from downtown Victoria's Inner Harbour along the scenic waterfront David Foster Way. Follow the Map
---
Order Online & Pickup!
Order online and your meal will be ready when you arrive at Barb's. Collect from the pickup window! View Menu
---
---
---
Sign up for your

Free Birthday Fish & Chips
A special gift for our biggest fans on their special day!
---
Sign up and check your inbox for a quick email confirmation.
After that, Barb's will email you the day before your Birthday with best wishes and a voucher for your gift.
Bring your friends, show Barb's the voucher and your FREE Fish & Chips is on us!
Offer is only valid for registered subscribers with a birthday voucher email and ID including date of birth when dining.
Off season birthdays will receive their Birthday Voucher before opening week and can be used for the first week of the season.
Don't worry Sagittarius you aren't going to miss out.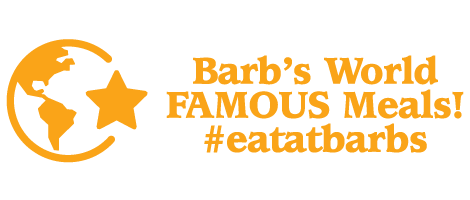 Download the Barb's App!
Advance order & pickup at the online order window!
Barb's COVID-19 Response
Barb's has been actively working towards flattening the curve for the past several months and due to the large demand for delivery requests from our local neighbourhoods we've put an action plan into place that is going to provide you with the fresh healthy Barb's meals you love combined with a renewed commitment to strict safety protocols to keep everyone healthy.
You can order your favourite
Barb's Fish & Chips online
and collect at Fisherman's Wharf. You'll notice that the Harbour Authority has installed a hand washing station at the dock entrance and there will be social distancing markers in place and enforced for visitors to the dock that are collecting their orders.
We welcome pickup order drivers to park for 5 minutes or less on the wooden dock at the top of the ramp to avoid parking fees when collecting their order.
If your preference is to stay home, you can select your delivery team and select from our menu on their website or find us in their app to process the order. Currently available with
UberEats
,
Skip the Dishes
and
Doordash
.
Take advantage of the nice weather, order in and enjoy a family picnic in the backyard complete with Barb's World Famous Fish & Chips (and coleslaw, garlic toast, AND seafood chowder!)
#barbsbackyardpicnic
We love you Victoria and our amazing team has implemented strict protocols to make sure you and your family can safely enjoy the summer time food you love!
Our team pledges to eat local, buy local & shop local!
---
Open for Dockside Dining

everyday 11am - 7pm

Sterile Pickup Window

to collect takeaway orders

Chefs are Screened

before entering a secure kitchen

Protective Equipment

for kitchen staff

Contactless Meal Delivery

we'll drop and go

Individual Wrapping

for each part of your order

100% Compostable Packaging

eco friendly takeaway containers

Cashless Service

pay for every order with credit card

Supporting Local Suppliers

that respect health & safety protocols

Social Distancing

protocols in place on site

Hand-washing Station

at the dock entrance