A summer tradition in Victoria since 1984!
---
---
Barb's Fish & Chips is floating in Victoria BC's Inner Harbour at the vibrant Fisherman's Wharf. Enjoy watching all the activity – fishing, sail, charter and house boats, seals playing in the harbour, sea planes taking off and landing – as you sit at open-air picnic tables eating Barb's tender-crisp pieces of halibut, cod or sockeye salmon and fries.
We pride ourselves in serving quality, freshly made food. All our burgers, chowder, dips, dressings, carrot cakes and famous chocolate chunk cookies are made in our prep kitchen and brought daily to the restaurant. And our friendly crew is the best!
Barb's Fish & Chips Seafood Restaurant opened in 1984 and we have continued to grow and expand ever since. Word of mouth and positive community support have helped make us a landmark in Victoria, being voted #1 'Best Fish and Chips' for the past 35 years.
---
Order online & Pickup
---
Visit Fisherman's Wharf!
---
Barb's cares about the land and sea! #NoPlasticStraws
Join us @ Fisherman's Wharf
We're only 24 minutes walk from downtown Victoria along the scenic waterfront David Foster Way. Follow the Map
---
...Oh, you can order online too!
Order online and your meal will be ready when you arrive at Barb's. Collect from the quick online order pickup window ! View Menu
---
Or call in your order...
We can make that happen too. Feel free to give us a call if you have any questions, we're always happy to help. 250-384-6515
---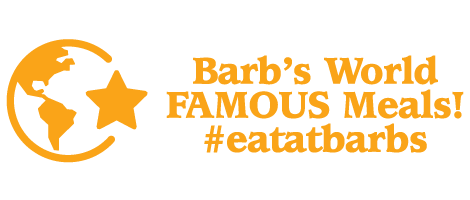 Download the Barb's App!
Advance order & pickup at the online order window!